Thanks to the Wairarapa Times-Age for this article on the Anzac Bridge project.
"At the Anzac Day service here, we will read out a message from Brooweena and the names of the Broweena soldiers and they will read out a message we send to them and the names of our soldiers at their Anzac commemoration."
I've seen both these messages and I think they are both going to be very powerful and affecting tributes. I won't divulge their contents yet, but will post the text here after the Anzac Day services.
I'm also looking forward to posting some of the wonderful artwork and poems by the children of the schools, both here and in Queensland.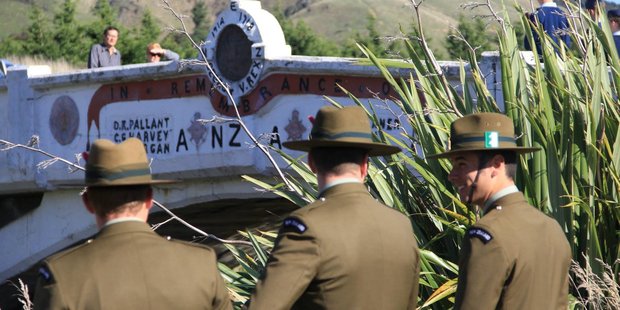 he Anzac Memorial Bridge at Kaiparoro in Wairarapa. PHOTO/FACEBOOK